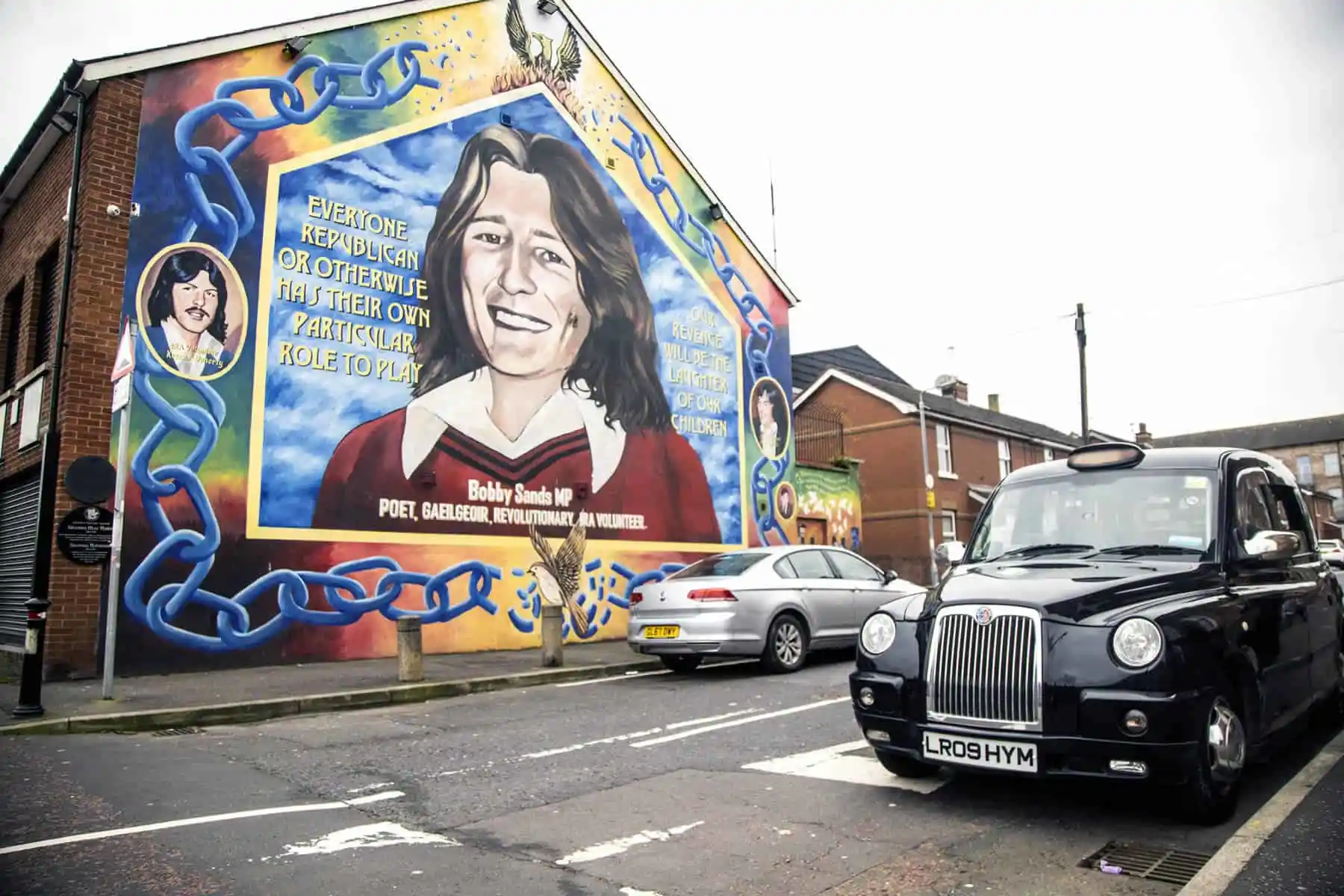 BIG E's TAXI TOURS OF BELFAST, NI
Experience the history of the Belfast Troubles from a local point of view. Big E Taxi Tours will take you on an educational and unforgettable experience of Belfast Northern Ireland.
View Troubles Tour
What Would You Like To See?
Northern Ireland has looks of great sites to see and experience! Big E Taxi Tours is based in Belfast Northern Ireland and we are here to make your visit to Belfast an unforgettable experience. Whether you are looking to book a small group taxi tour, a family holiday taxi tour or you are a single traveller, we've got you covered. You can book our Taxi Tours for our troubles tour or to visit other great Tourist locations throughout Northern Ireland.
Belfast Troubles
Experience Belfast, NI and our political past referred to as the "Troubles" from a local point of view! The black taxi tour shows you both the Nationalist and Unionist sides of Belfast.
Belfast Tour
Northern Ireland
Northern Ireland has many great destinations to offer tourists. Visit the Giants Causeway, Dunluce Castle and The Dark Hedges with Big E Taxi Tours.
View Tours of NI
Belfast's Political History Tour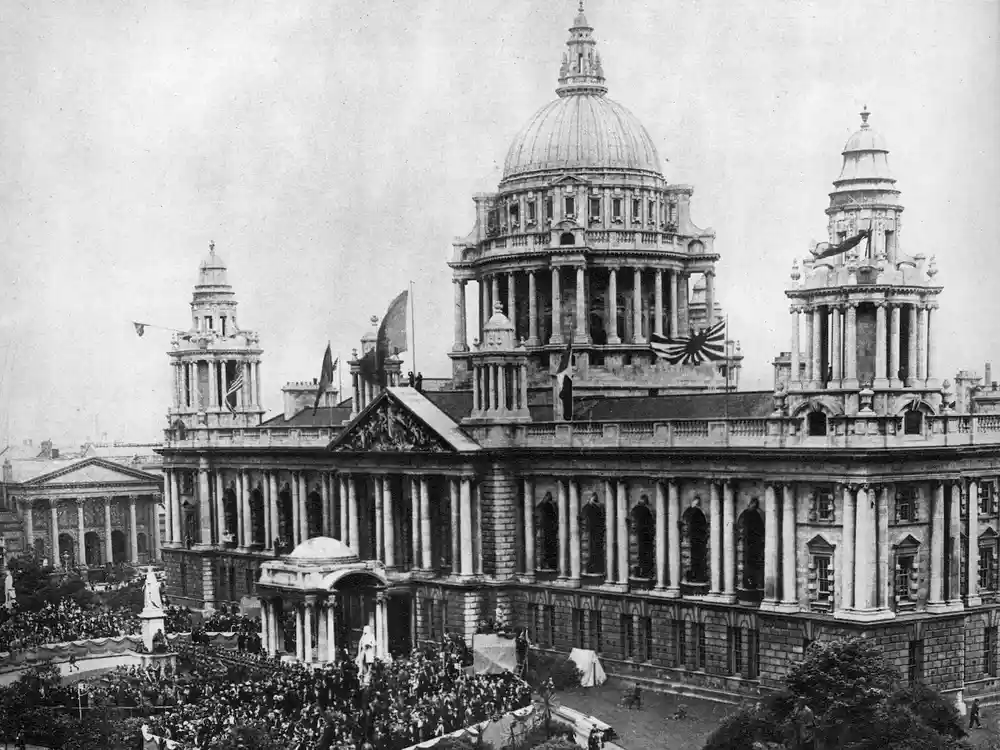 A Journey Through Belfast's History
Big Es Taxi Tours is more than a Taxi Tour, we take you on a journey through the history of Belfast and The Troubles in Northern Ireland/ North of Ireland (NI). On your historic tour of Belfast, we will visit wall murals and sites of local interest, while fully explaining the history and events from a local perspective. Big Es Taxi Tours stands out in Northern Ireland / North of ireland because of our personal experience and background growing up in West Belfast. Our Tours give you the opportunity to see Belfast and our history from a community point of view while linking local troubles with both National and International upheavals. Big Es Taxi Tour experience is completely unique, covers valuable information and delivers a point of view that cannot be found in the History Books, Virtual Tours or Other black taxi or bus tour companies in Belfast.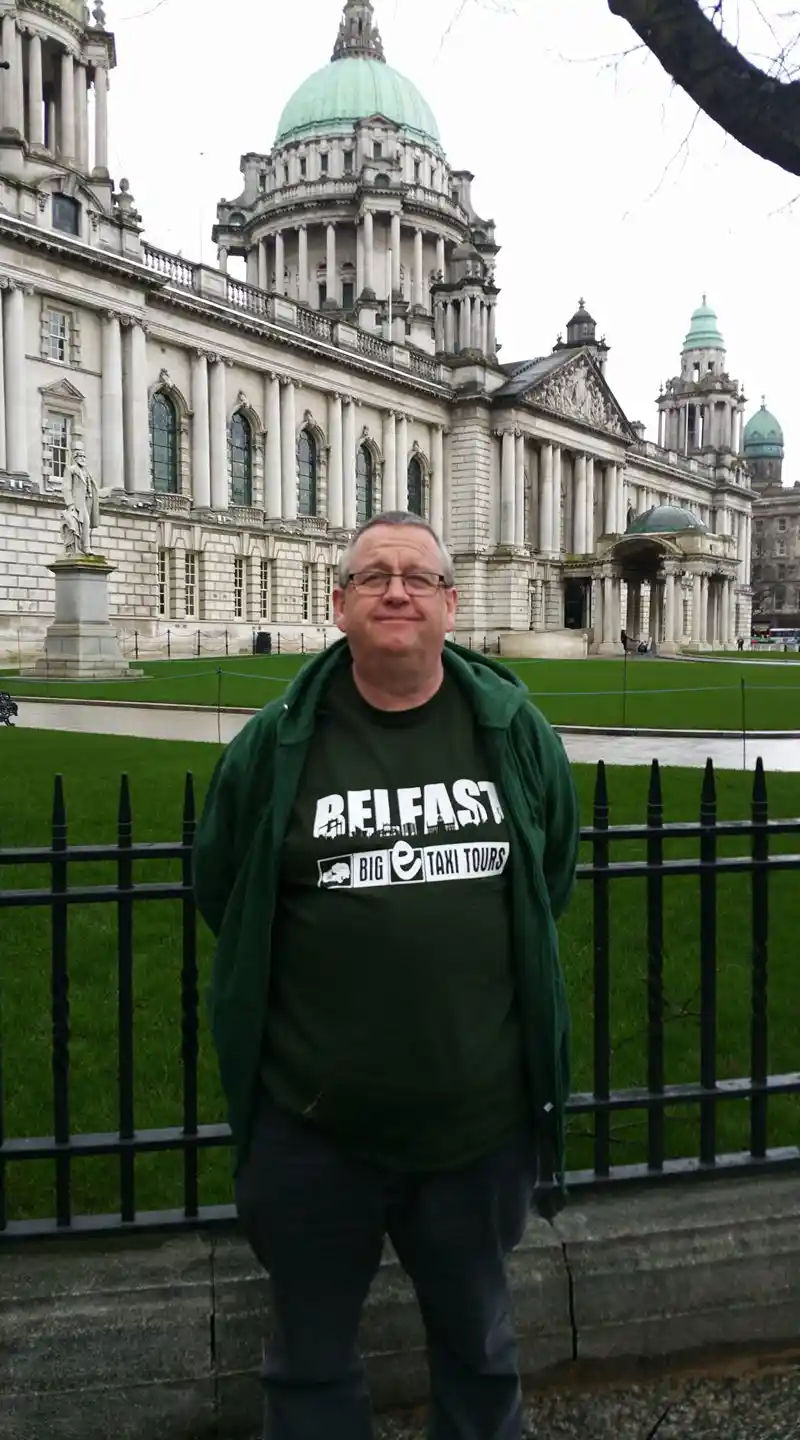 The Troubled History Of Belfast Tour
Take a journey to Belfast's past and experience The Troubles from a local point of view. Our taxi tour takes you to both sides of the divide.
About the tour
Your fresh perspective historic tour will begin in the British (Protestant/ Unionist/loyalist) lower Shankill Area, and finish in the Irish ( Catholic/Nationalist/Republican) lower Springfield/Falls areas. Between which you will visit a large section of the last remaining segregating wall in eastern or western Europe - locally known as "The Berlin Wall of West Belfast", before passing through the wall's steel security gates, which are constantly monitored and opened/closed by the security forces as necessary.
About the Tour Guides
Big E tour guides are from both sides of the divide to offer you a local perspective on how the troubles impacted their communities.
Belfast Tour
Personalised Taxi Tour
Northern Ireland is well know for the Troubles and political past, but we also have other great landmarks including: The Giants Causeway, Carrick-a-rede Bridge and the Dark Hedges! Make your trip to Northern Ireland an adventure with Big E Taxi Tours personalised experience.
The Dark Hedges
One of the most popular attractions in Northern Ireland is the Dark Hedges, a beautiful row of Beech trees that has been made famous by appearances in TV shows and films such as Game of Thrones. The Dark Hedges makes for a popular tourist attraction and a fantastic day out.
Giants Causeway
The Giants Causeway is a breath-taking and unforgettable experience. Come along and learn the local legends behind the rocks and find out why they have e a hexagonal shape.
Tour NI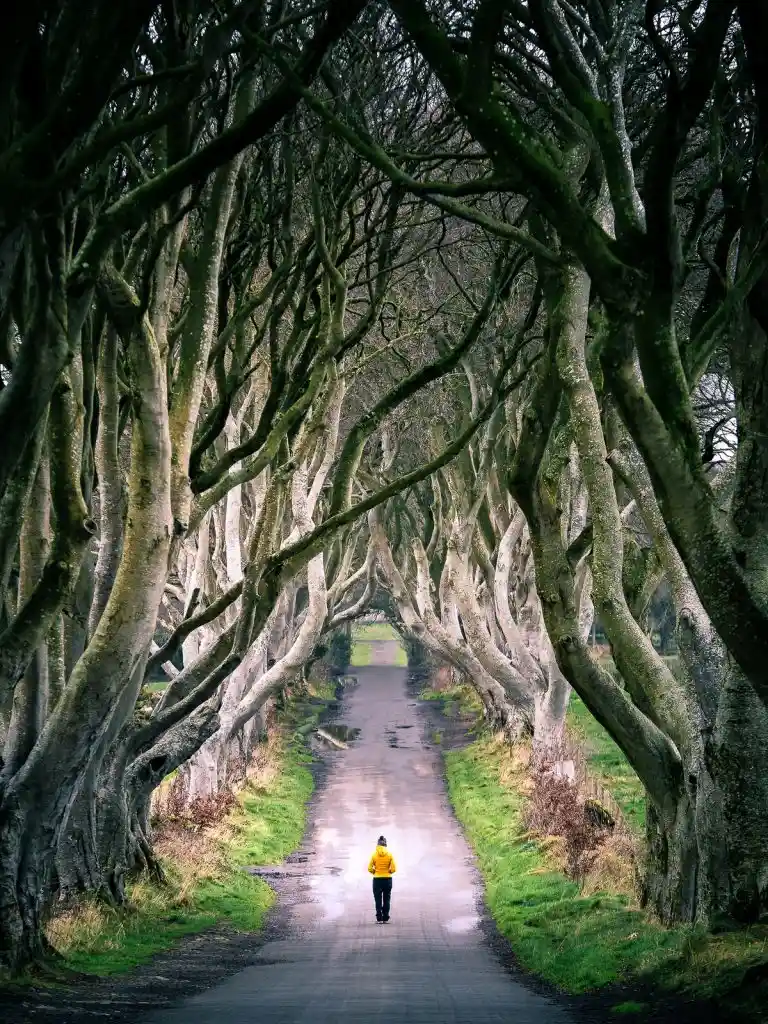 Our Customers Love Us!

70+ 5 Star Reviews on Tripadvisor!
Our customers love our political tours of Belfast, Northern Ireland. Big E Taxi Tours have over 70 5 star reviews!
We Work Alongside Tour Companies Across Ireland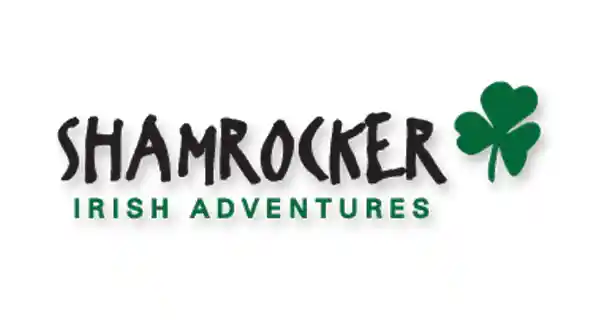 Shamrocker Adventures
Lose yourself in ancient sites, awesome scenery, and quirky pubs. This is your time to let go, laugh like mad and party like its St Paddy's. Live your best life, the Irish way.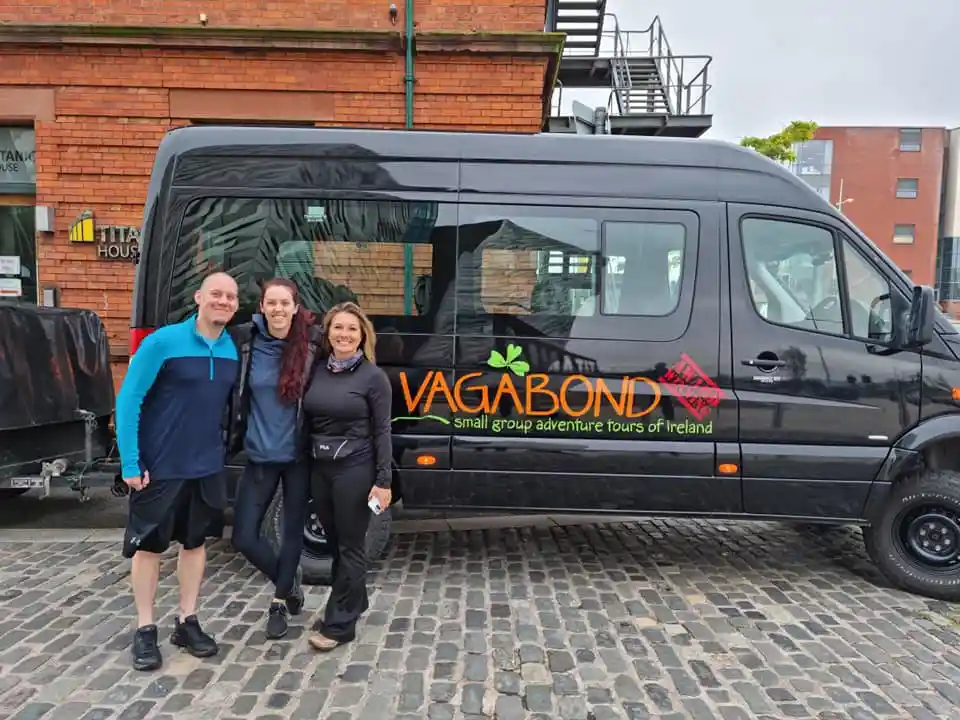 Vagabond Tours
Vagabond Tours deliver an unforgettable touring experience of Ireland and NI with a mixture of culture and adventure! Our Black Taxi Tour can be added on to a select number of their tour packages.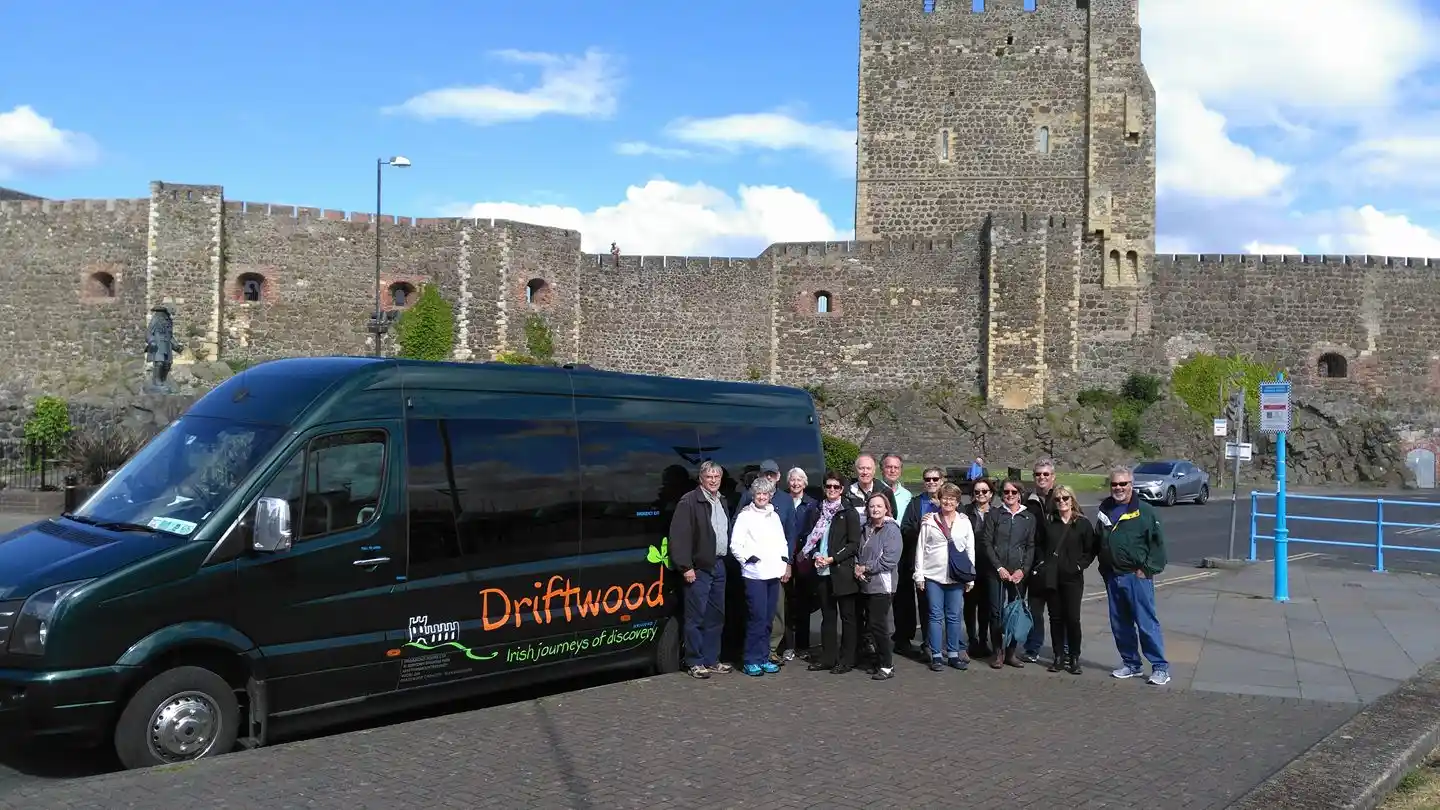 Driftwood Tours
Driftwood tours deliver a unique and cultural experience of Ireland and Northern Ireland. You can visit the great sites, while meeting local iris craftsmen in quaint villages.